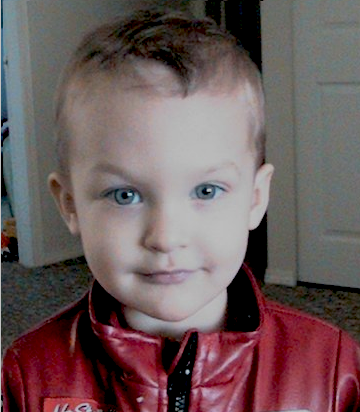 I can describe the Clements Centre in one word, heart. The place is exploding with it. From the staff, to the people like my son Reilly who depend on the services. I can remember the day we first needed to use the Clements Centre. We were a nervous wreck. Granted, when you are not sure your child is developing properly you just want answers. We were looking for answers, and comfort. It was like a flock of angels came to my son's rescue. The staff treated him like he was one of their own. No judgement. I have never seen such extraordinary care and concern for my child.
My son was given an Infant Development Consultant, Terri Stanko. Terri was there every step of the way. She would encourage us when we were falling short of optimism. This woman had every answer to any question I had. Even if she didn't, she made sure she would help me find one.
Six months ago, the Clements Centre was there for my family when we needed them the most. Our 3 year old son, Reilly, was diagnosed with Autism.  What should have been devastating news to our family became the complete opposite. Every single staff member took the time to help my son achieve his best. They would help us work towards goals and keep us going on a positive path.
We have spent countless hours at the Clements Centre and every time I enter the doors I feel at home. It feels as though my son has a second family. He has started to recognize familiar faces each time we arrive. Most people even know him by name and say hello when they see him. I cannot thank them enough for saving my son's life, and ours. You are truthfully his hero. I hope anyone in our situation, or one similar can see the remarkable people the staff and therapists are. Trust me – you will be in good hands.
Briannon Meyer
P.S. You can follow Reilly's story on Bri's blog: http://reillysjourneywithautism.blogspot.com
https://www.clementscentre.org/wp-content/uploads/2023/07/Cropped-Reilly-1.bmp
412
360
caorda
https://www.clementscentre.org/wp-content/uploads/2023/07/Clements-Centre-logo-horizontal.svg
caorda
2011-10-25 17:02:29
2023-08-03 19:15:51
Reilly's Story